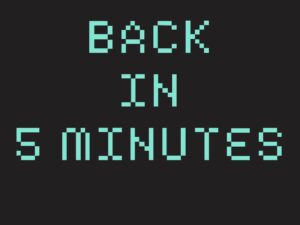 Ok, it's been way too long since I posted about BMO 2.0.
He made his first appearance at Comic-Con San Diego in 2013 but a slew of other projects kept me from posting (which was wrong). I did get a lot of emails and tried to answer questions as quickly as possible but it's time to actually post something…
The most significant update to BMO was the addition of the  RaspberryPi computer (or RPi for short). If you are not familiar with the Pi it's a credit card sized computer that runs Linux. Even better, it supports full HD video. This gives BMO the ability finally come "alive".
The frame construction of BMO is similar to BMO 1.0 (MDF wood) so I won't bore you with those details again. The previous posts cover the construction and detail pretty well. The internals are a little more involved since BMO now sports full sound and video plus he is now controlled via an RF mini-keyboard.
The power requirements were a little steep with the addition of the RF keyboard. Apparently the wireless chews up a lot of current and I was only able to keep the Pi from resetting by connecting it to a 2Amp source. Fortunately, the Kinivo EB12X is a USB 12,000mAh battery pack that has dual outputs, one of which is a 2Amp output. It also has a 1Amp output which works fine for powering the LCD.
The LCD is an HDMI UT-2668-N2 which I got off of eBay.
Just plug the LCD in to the Pi with and HDMI cable (finding a really short one wasn't as easy as I thought) and you are ready to go. The LCD is only 800×600 which is perfect for BMO.
For sound output I used Kinivo ZX220 portable twin speakers with rechargeable battery. The rechargeable batteries are nice so the don't draw from the main pack but it would be possible to do that if you wanted smaller speakers to save weight.
For remote control I added a FAVI mini wireless keyboard with mouse touchpad. This little device is about the size of a TV remote and has the added bonus of a touch pad which allows you to mouse around if you boot BMO to X Windows. The keyboard is great for any system administration you may have to do.
That covers the technical details of BMO 2.0. Now for the fun stuff.
BMO still has the ability to display his static faces just as BMO 1.0 did. These are just JPEGs made in Photoshop. With the ability to play video BMO needed some new content. The easiest way to get sounds was to copy sound bites from the DVD (I hope this is OK, BMO doesn't want to go to jail). The faces were a little trickier since there wasn't any easy way to grab them. BMO just doesn't talk straight in to the camera. With my daughter's help I set out to create Flash animations that were synched to the sound bites. Sounds easy, right? Well, I've never done animation before. A quick tour of YouTube found plenty of examples on how to get basic animations going in Adobe Flash and I was able to be fairly competent within a day or so. BMO's facial expression aren't terrible complicated fortunately. The end result isn't nearly as smooth as the Adventure Time animators. But that's why they haven't hired me (maybe my daughter some day, but not me). But the end result is quite satisfactory and I am very happy with it.
I'm really quite amazed at how much attention BMO gets at conventions. People really do want to see and play with this thing.
I have plenty of ideas for BMO 3.0 so stay tuned….